Today I would like to dive into the art of intentional living.
Intentional living is a mindset.
"It's about knowing what you want out of life and taking the conscious steps to get there." 
It allows you to be more grateful for doing the simple, mundane, everyday, task. You'll have a deeper feeling of contentment, clarity, and purpose.
Sounds easy enough but it does require a consistent amount of self-evaluation. You have to be open to the idea of being honest with yourself, and taking the steps to get where you want to go.
Let's talk about it!
Some questions you can ask yourself to get your gears turning:
Am I satisfied with where I am in life?

Do I hold back how I feel or what matters to me too often?

Do my friends and family impact the decisions I make to the point I no longer know what it is I want?

Do I get along with others often? If not, is there a consistent reason?

Have I given up on a dream, is it logical that I gave up? What steps should I take to start up again?

What are the benefits of accomplishing those lost dreams?

What do I want the end of my life to look like in terms of spirituality, relationships, finances, physically, mentally?
Intentional lifestyles are individualistic. 
It's about what you value and what you want out of life. 
With that being said I can not give you a step-by-step guide to your ideal intentional life but, I can share with you my own.
Communication & Relationships:
I desire to have meaningful relationships with my friends and family in my life.  
Ways I envision achieving this: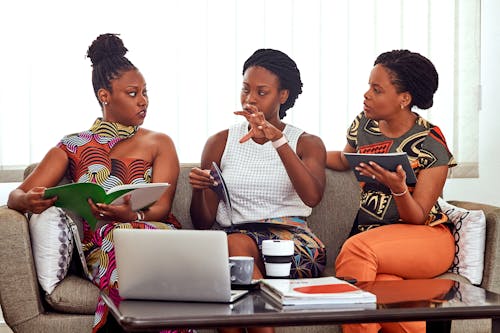 Being respectful towards people and being sure I speak up when I am feeling disrespected is important to me.

I try my best to never raise my voice out of anger/learning to walk away and revisiting a topic when feeling less tempered. It has proven to be effective.

Being sure to listen before I respond/ be attentive.

Putting myself in others' shoes so that I may understand their actions when at first it may seem foreign. 

Not depending on others to understand or solve my problems but, also taking into consideration when someone is is genuine.

Making sure to always check in on my loved ones.
Coming soon–
Religion & Spirituality
I desire to grow closer to Allah every day. Further, I strive to do my best in life but, for things I have no control over; I aim to have enough faith to give my burdens to Him. 
Ways I envision achieving this: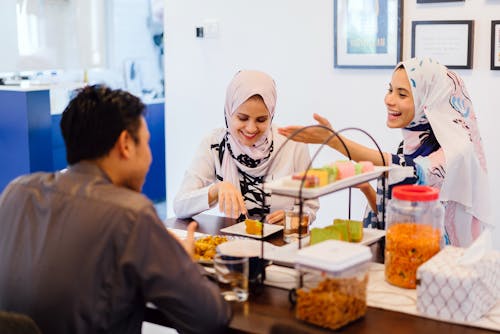 Carve out time to recite and memorize the Quran and taking time to understand it.

Making sure I'm not just gliding through the religion, but devoting time to more than the bare minimum. 

This could mean fasting, charity, being helping, supplications, sunnah prayer, the list is endless.
Finical Goals
I want to be comfortable and able to support not only myself but family.
Ways I envision achieving this:
Try my best to make smart investments

create multiple streams of passive income

Make conscious decisions of what I purchase

Save more than I spend
Related: Easy ways to be more Money Conscious ↓
Mental & Physical Health
I don't like feeling sluggish or not being happy with my body. I like to be at peace with my body, mind, and spirit.  Further, I want to have enough energy to carry me throughout the day.

Ways I envision achieving this:
Eating healthy 

Sleeping well 

Avoiding toxicity 

exercise regularly

Practicing self-care 
Related articles:  
My Ambitions
I never want to wait for a perfect time in my life to be happy.
I want to have high hopes in life and not get easily discouraged. 
There is no need to wait for the perfect house, career, partner, body, perfect anything to be happy. 
Being happy is a choice. 
How I envision achieving this:
Make the decisions every day to find something to be grateful for.  Some days it's the fact that I'm awake, healthy, and have a home I feel safe in.

Enjoying the steps it takes to get to my ultimate goals. 

In order to enjoy it, I have to remember why I do what I do. 
Let's Hear from You
What are daily things are you grateful for?
And as far as intentional living goes, what are your thoughts now that you've finished reading this article?  Do you think it's too over the top, requires too much of your time?  Or, do you see it actually working out to your benefit?  Do you see yourself participating in an intentional living challenge?
Either way, I would love to hear from you.  Be sure to comment down below and subscribe so you don't miss out on new content! 
As always:  stay you. stay true. stay beautiful!♥
Hello, my name is Queenasia but I go by ClassyQueeny and I'm the voice behind BreatheThenLive.com  I
encourage my readers to live their life practicing mindfulness, love, and peace.  When life gets chaotic and out of wack- just breathe, take your time to find your footing.  And when you're ready, live the life you dream of, because nothing is out of your reach! Learn more here 🙂
Don't forget to share or pin for later!
Also, check out my self-love children's book, now available on Amazon!  Click Here! <3